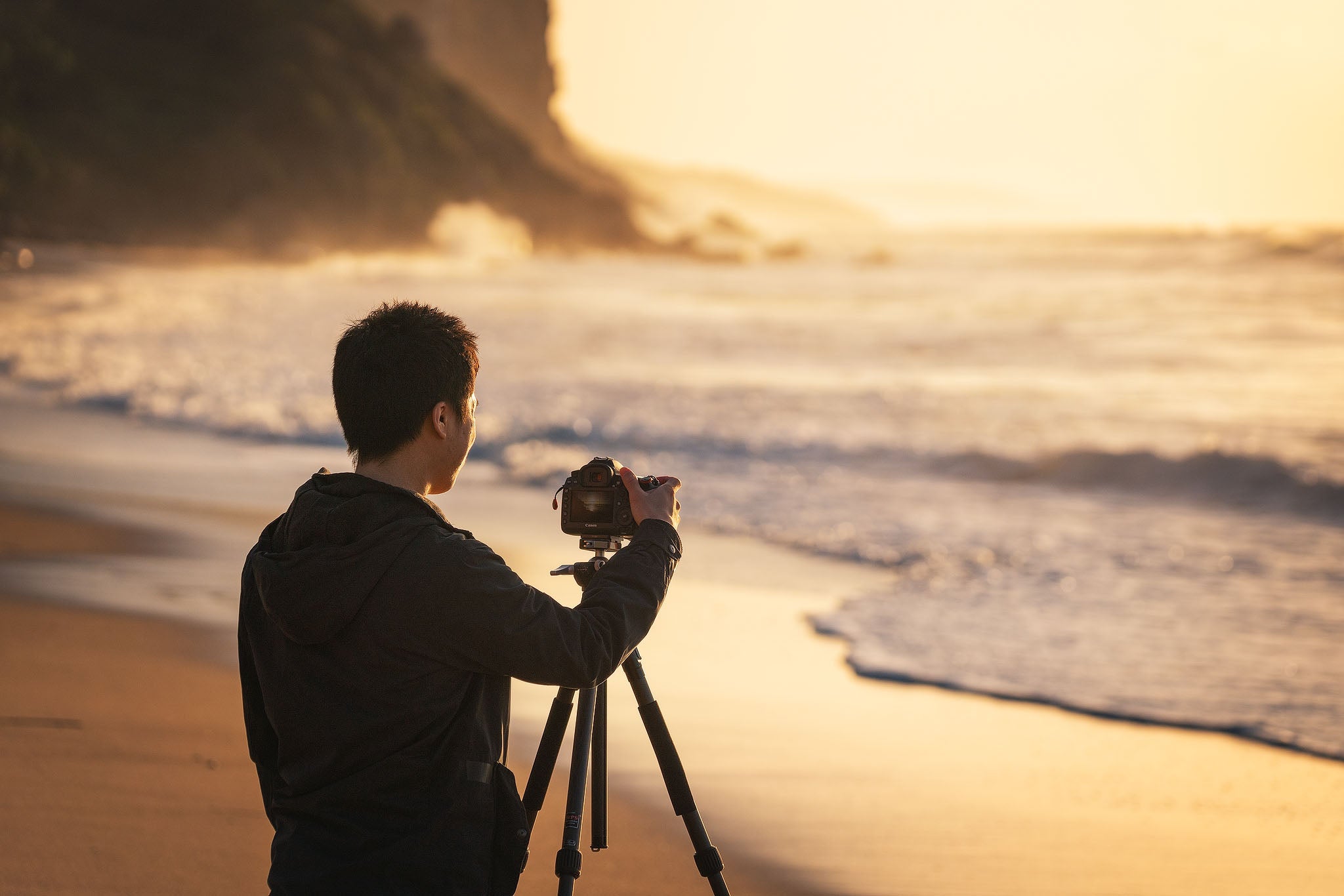 Who Is Daniel Tran?
Based in Australia, Daniel Tran is an internationally renowned and award winning photographer. Daniel is one of Australia's leading landscape photographers, his photographs have featured on billboards in Times Square, the iconic sails of the Sydney Opera House and the Sydney Harbour Bridge Pylons. Daniel's work is sought after by many individuals, art collectors and businesses across the globe. Aside from his passion for adventure and capturing landscape photographs for the gallery, Daniel works with many well-known brands and organisations bringing his own unique style to the scenes he photographs from major events to global tourism advertising campaigns.
Daniel has spent countless hours being immersed in nature trying to perfect his craft. Through his work he seeks to capture the essence of the places he visits, always striving to capture the 'perfect' image.
Featured Work
Sydney Opera House Projection
Bondi Beach aerial photograph by Daniel Tran projected onto the iconic sails of the Sydney Opera House.
Times Square Billboard
Commissioned Vivid Sydney photographs featuring on billboards in Times Square, New York.
Tourism Campaign Billboard
Commercial photography work for a Destination NSW campaign featuring across billboards in Australia.
Australia Post Stamp Collection 2022
Australian Traveller Magazine Cover Issue 94 2022
Australian Geographic Adventure Magazine Cover Oct/Nov Issue 2021
Capture Magazine Cover July/August Issue 2019
Avalon Inbound | Outbound Magazine Cover 2019
QantasLink Spirit Magazine Cover Nov/Dec Issue 2018
The Weekend Australian Magazine May Issue 2018
Australian Photography Magazine Cover May Issue 2017
Australian Geographic Magazine Jan-Feb 2017
Landscape Photography Magazine 2015
Australian Photography Magazine 2014
Coffs Coast Advocate 2013
Australian Traveller Magazine 2012
Coffs Coast Focus 2012
100% carbon offset
Daniel Tran is proudly working to offset the carbon emissions that are generated when operating our business by partnering with Greenfleet Australia. This includes carbon offset for all travel, transportation, electricity and shipping artwork.